80% of traditional BMS features at 20% of the cost...
energy efficiency & savings with HVAC CONTROLS
Remote operation of controls (schedules, reports, status reports, overrides) from anywhere
Alerts sent out when temperatures are out of range or if they aren't changing fast enough
Permanent data log of sensor and control readings, settings, and outdoor temperatures with graphs and downloads
smart
Easy to install—wireless sensors and controls are self-configuring
Easy to set up—set up alerts and schedules in minutes
Easy to operate—30-minute training on web-based user interface, point-and-click controls
simple
Does not need a "hole" in your firewall to allow remote access to controls and sensors
All thermostat and sensor data is encrypted during transmission to Coris servers
All data logs and control programs are maintained on secure servers in secure data centers in the cloud
secure
how Coris works
Your existing thermostat can easily be replaced by a Coris Internet-Controlled Thermostat (ICT). Once installed, Coris' encrypted wireless mesh network enables ICTs to communicate with one another to reach a Gateway module.
Each Coris Gateway can support up to 35 ICTs (or other Coris modules). Once your Gateway is connected to a router with an Ethernet cable, it automatically connects to Coris' secure servers in the cloud. The ICTs are then able to communicate with the servers.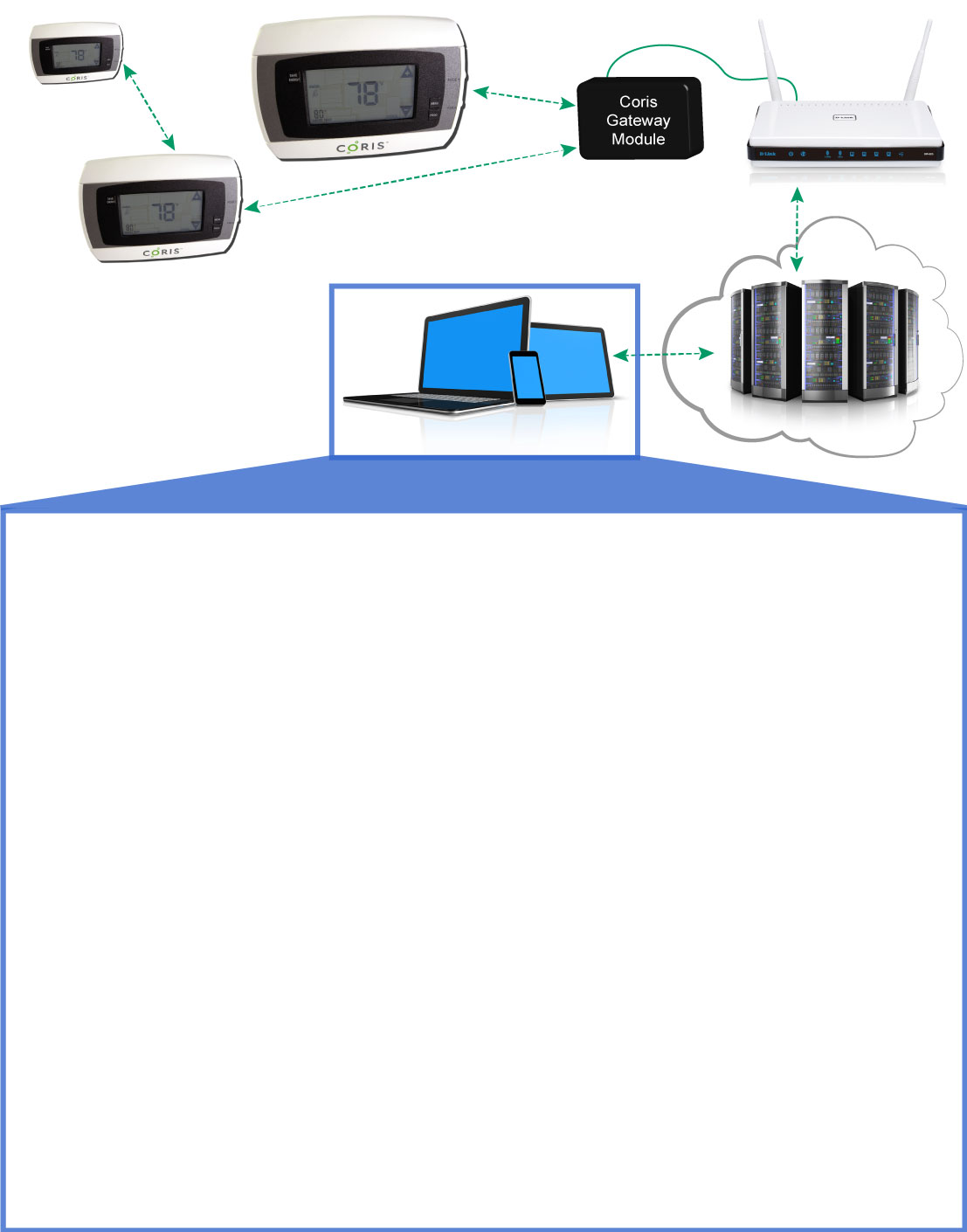 Secure Coris servers record all data received from thermostats—this data can be viewed 24/7 from any Internet-enabled device. One of the key ways to save energy with Coris is the ability to setup and adjust schedules (as shown above) on the web for the Internet-Controlled Thermostat (ICT). These schedules can be as simple or complex as you need so that the devices being controlled are only active (using energy) when necessary. Why use energy to air condition a school or office at night or on weekends when no one is there?
Unlike programmable thermostats on timers, there is no limit to the number of schedule changes per day or week. Multiple schedules can be saved, and they can be activated with a click of your mouse.
"Great thermostats, easy to use, easy to remote control—THANKS!"
—Brent Bower, Greenwich Academy
Coris in action
Old Office Building
An old office building added air conditioning units and duct work in the 1950s, and each A/C unit was controlled by a programmable thermostat located in the tenant areas. Tenants controlled the thermostats; and since energy costs were built into the rent, they did not directly see the financial impact of leaving air conditioning on all night and on weekends. The building owner replaced all the thermostats with Coris ICTs, enabling remote control of all the thermostats. Using the Coris web-based interface, uniform target temperatures were established for all tenants, and schedules were established so that A/C was turned off at night, on weekends, and on holidays. The landlord used the Coris interface to establish a range of temperatures, so the tenants could make minor changes to the thermostat settings.
Country Club
A country club installed Coris ICTs so that the General Manager could heat and cool the various HVAC zones based on scheduled activities. By doing so, the rooms were comfortable when members were scheduled to be using them.
Restaurant Chain
A restaurant chain installed Coris thermostats in both dining and kitchen areas at each of its locations. They were able to remotely control when heat and air conditioning came on. Serving lunch and dinner, all of the dining rooms were put on the same schedule so that patrons would be comfortable during dining hours, but HVAC energy was saved when the dining areas were not being used. Likewise, the kitchens and prep areas were put on a different schedule that matched when the employees were on-site—either getting ready for lunch or cleaning up after dinner. Because all the restaurant locations were open during the same hours, only two schedules were needed to control all the thermostats at all the locations—one for employee areas and one for dining areas.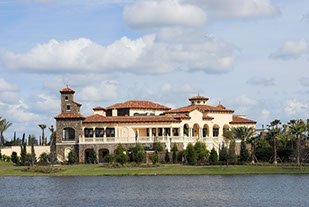 FAQs
Is there a limit to the number of ICTs I can install?
No, you can add as many ICTs as needed to monitor additional units.
Does Coris support remote sensors for thermostats?
Yes, our thermostats can be set up to use a remote temperature sensor (via Coris MSM) to control them instead of the built-in sensor.
Can I limit manual changes to thermostat settings?
Yes, you can prevent all changes or limit the range of temperatures that can be set using the ICT's touchscreen display.
Does Coris support 2-stage heating and cooling?
Can I monitor the performance of my HVAC system?
Yes, Coris monitors each of the stages of heating and cooling and keeps track of how long each has been running. This information is displayed for multiple trailing periods on each ICT's status tab online and is available in graph form—or the source data can be downloaded to a .csv file for your analysis.
Other questions?
For more info, call us at 212-710-2973 or email info[at]corisecs[dot]com