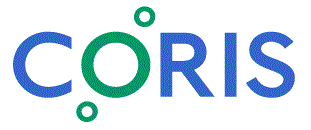 smart. simple. secure.
Our customers say...
"The project has far exceeded our expectations of lighting quality, user flexibility, and energy savings."
—Steve Shadford, Dartmouth College
"I like the system and think it will be a perfect fit for our campus."
—Al Schnell, Caldwell College
"We love the product and look forward to using it for years to come."
—C. J.Knudsen, CT Tigers Baseball
"Coris controls and sensors allow me to remotely monitor and control our building's HVAC systems, lighting, and vending machines. What a huge improvement!"
—Bruce Appel, YMCA
"We enjoyed using the system this year and look forward to more savings next season!"
—Eric Knighton, CT Tigers Baseball
"Great thermostats, easy to use, easy to remotely control—THANKS!"
—Brent Bower, Greenwich Academy
"After the scare we had when a freezer failed on a weekend, we are glad we purchased the Coris temperature monitoring systems to warn of us of any future problems."
—Dawn Shively, U.S. Geological Survey
"Anyone who hasn't had a freezer problem hasn't been in the business very long. Coris temp sensors let us know immediately when we have freezer problems."
—Nolan West, Longford's Ice Cream
"We were easily able to install the Coris Outlet Modules on our soda fridges by ourselves, and saved more than 89% of our electrical costs to run the fridges as a result!!"
—Tim Restall, New Britain Rock Cats Baseball
"The Coris system performed extremely well, and this bodes well for our other ADR ventures."
—Jonathan Kadishon, Comverge